Contact Us
Tasman Turf welcomes your enquiry.
Please fill in the details below, or contact us using one the methods below:
Phone: 021 132 3223 or 03 544 1820
Email: info@tasmanturf.co.nz
Please note that your information will NOT be passed to any third party.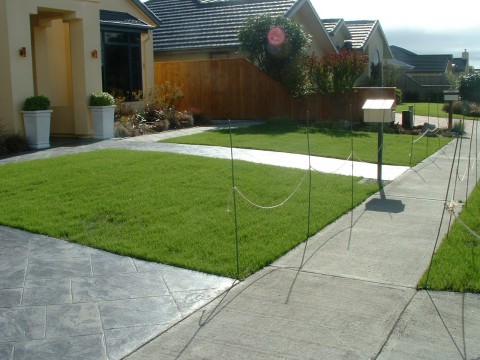 Testimonials
Kerry and Denise from Tasman Turf gave us advice on what we had to do to prepare the area of our new lawn.

Kerry is very informative and has a wealth of knowledge. Once we had our lawn prepared Tasman Turf came on with their tank and hydroseeded our lawn. They were friendly and easy to deal with. They gave us guidance on how to care for our new lawn. Within a short period of time we had a new lush green lawn.

We have no hesitation in recommending Kerry and Denise from Tasman Turf to anyone.
- Linda & Brendon